EGM has an extensive Christian Education programme lead by Rev. Reggie Abraham, B.S, M.Div, Th.M, For detailed information and various Christian Education oportunities available in India and Middle East, please click here
At the Ebenezer Theological Seminary in Tamil Nadu, we are training the next generation of leaders for the church in India.  Each year, our programs attract some of the finest students in the region from various ministries and denominations.  However, our primary goal is to train the next generation of pioneer evangelists and local church pastors for EGM.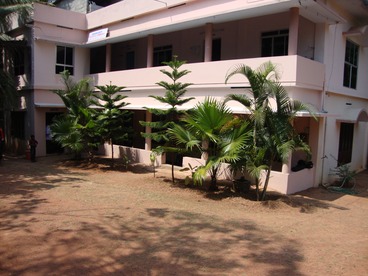 Currently, we have 130 students enrolled at Ebenezer Theological Seminary.  We are offering the following courses:
Certificate of Theology

Diploma of Theology

Bachelor of Theology

Master of Divinity
The ethos of our Seminary is deliberately evangelical; we are committed to the authority of the Scripture and the evangelistic task of the Gospel.  Our graduates are well trained in exegeting Scripture and in articulating a Christian worldview.  Most are serving as evangelists, pastors and missionaries all across India, and some have gone on to pursue further academic studies.
The Seminary is led by Rev. Thomas Abraham (President), Rev. Dr. Joshua Nelson (Principal) and Rev. N. Bovas (Registrar).  We are also blessed with a brilliant and spiritually passionate faculty.  Our faculty members are deeply committed to training Christian leaders who will enthusiastically serve the Lord in ministries that evidence fidelity to Scripture, empowerment of the Holy Spirit, integrity in ministry and excellence in scholarship.
From our seminary this year 64 students graduated. Most of them are going to the new field. We have to support them in order to establish work in the fields. Please pray and support this ministry.